Registration Group – 0118
Early Intervention Supports for Early Childhood
Empowered Therapy & Training assists families and carers in understanding the role of the NDIS and to guide them to other appropriate supports. We also offer independent advice on providers of support most suited to their needs. We are able to do this as a registered support coordination provider.
The Early Childhood Early Intervention approach used by our team supports families to help children between the ages of 0-6 to develop the skills they need to take part in daily activities and achieve the best possible outcomes throughout their life.
Empowered Therapy and Training's Early Childhood Early Intervention supports are designed to help lay the foundation for your child's future and achieve the outcomes you're seeking for them.
We pride ourselves on taking the time to get to know you and your child along with any other relevant parties. We also make sure that we listen to your main concerns and the reasons you are seeking support, then assist you to plan the next steps.
We are a team of highly skilled early intervention practitioners and therapists with a background in allied health, early education and family support. We are committed to working with you, to make a positive difference in your child's life and your child to ensure your child meets their goals.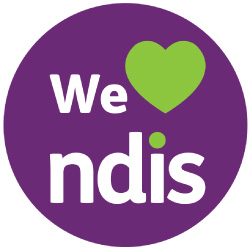 Complete Our Online Referral Form
To Get Started Today