Latest information about COVID-19 vaccinations
Book your COVID-19 vaccine
The NDIA has partnered with the Pharmacy Guild of Australia to make it easier for NDIS participants to book and access the Moderna or AstraZeneca COVID-19 vaccines at local pharmacies: find your nearest pharmacy to book an appointment
National Coronavirus and COVID-19 Vaccination Helpline on 1800 020 080.
People with disability can also get help to book a COVID-19 vaccine from the Disability Gateway or phone 1800 643 787.
Book your vaccine brochure for businesses to share with employees plus other resources.
COVID-19 vaccine information from the Department of Health
COVID-19 vaccination support from the NDIS
Support for providers to help NDIS participants get the vaccine
We have pricing arrangements including a $150 payment to providers and support coordinators to enable each eligible NDIS participant to get the COVID-19 vaccination.
Additional vaccination support for NDIS workers in NSW and Vic
Registered providers with workers in Victoria and NSW local government areas of concern can claim a $100 payment for each eligible NDIS worker COVID-19 vaccine dose. More information.
Changes to claiming for COVID-19 vaccination supports
From 11 October 2021, eligible providers must claim all COVID-19 vaccination support payments for participants and support workers using the bulk payment request template in the myplace provider portal. More information.
Victoria
Victorian Government requirements for vaccination of disability workers
The Premier of Victoria has announced that authorised workers require the COVID-19 vaccination to work onsite in Victoria.
Employers must:

collect and record information about worker vaccination status including bookings.
hold vaccination information about any disability workers that are working or may work onsite from 15 October.
ensure unvaccinated workers do not work at any location other than their own home from 15 October unless the worker has a booking to receive their first dose of a COVID-19 vaccine by 22 October.

The vaccine first dose deadline is 22 October. The second dose deadline is 26 November.
The authorised worker list includes people who perform work that is essential for the continued operation of disability care and production and distribution of disability equipment.
This includes carers working in:

a disability residential service
services provided to an NDIS participant in any setting
an eligible SDA enrolled dwelling
a short-term accommodation and assistance dwelling.
Vaccine clinics for people with disability in Victoria
Proof of COVID-19 vaccination
Services Australia has information to help people get their digital certificate and immunisation history statement to show proof of COVID-19 vaccination: servicesaustralia.gov.au/covidvaccineproof
Organisations can share information with customers and communities to help them get their proof of vaccination. Resources include posters, social media, videos, fact sheets and translated materials: servicesaustralia.gov.au/vaccineproofresources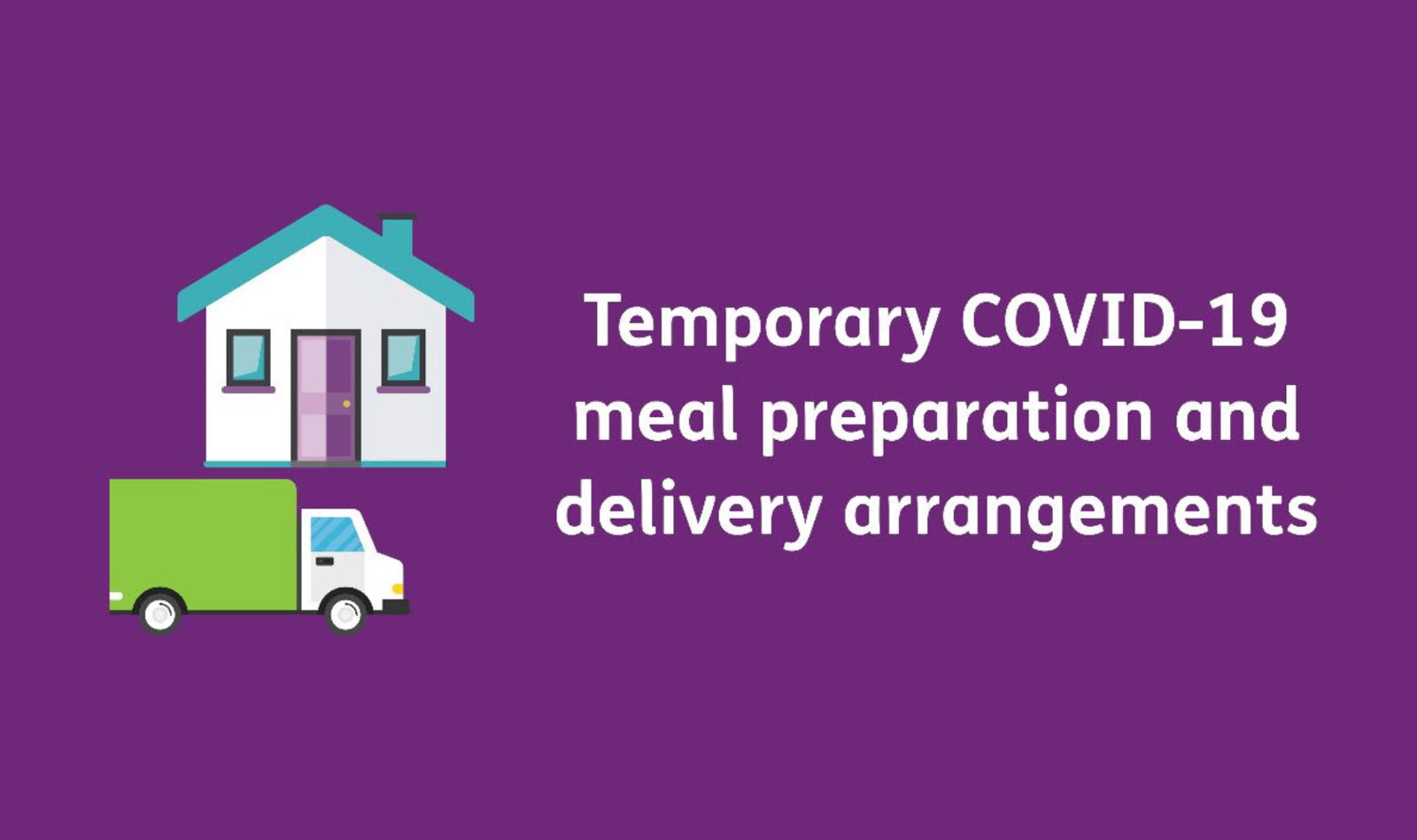 Latest information in response to COVID-19
NDIS arrangements in response to COVID-19
COVID-19 temporary support measures
Include:
New flexibility to help participants in lockdown areas in NSW, Victoria and the ACT to access their meal preparation and delivery support without an approved quote if:

the participant would normally use their Core funding to pay a support worker to help with meal preparation or grocery shopping
the participant lives in an area with 'stay at home' public health orders in place.

PPE for support workers – available nationally

Direct claiming for support worker PPE also available for eligible providers in NSW, Vic and the ACT.

Check the COVID Addendum for all COVID-19 support claiming conditions including dates and locations.
PPE
NDIS provider obligations
NDIS Quality and Safeguards Commission
New South Wales
ACT
State and territory advice for the disability sector